ASP Starts Up At YYC
Operations, Calgary International Airport
With much anticipated fanfare and excitement, we at ASP commenced our newest contract at Calgary International Airport (YYC) on September 30, 2018.
ASP and YYC management attended the morning and evening briefings and welcomed all employees. If Day 1 was any indication of the success that we are expecting, we are in very good shape. Staff were excited to commence their employment with ASP and several noted that they were looking forward to the change.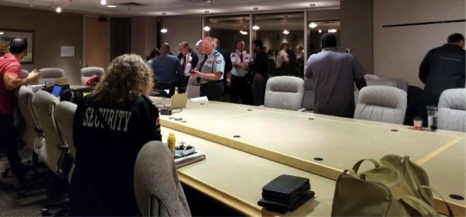 ASP welcomed approximately 120 employees into the fold and is looking forward to a long-lasting working relationship. Many of our partners and stakeholders commented about the professional-looking uniform and the fresh start.
Welcome to the ASP family!