The ASP Team
"Security Matters"™
Meet our Team
ASP Security Services is a team unlike any other within the security industry. We embrace change and challenge ourselves daily to exceed client expectations. Providing customer service excellence is at the heart of everything we do. Fundamental to our culture is empowerment, communication and understanding.
Our management team is highly motivated and understands the needs and challenges of providing a multi-level security service in complex and/or large facilities.
Dean Lovric

President and CEO
Dean is an experienced executive and entrepreneur with an acute awareness of providing uniqueness within his service model and full accountability for results to clients. Dean's vision has driven the culture and delivery of ASP. since the organization's inception. Having spent over 25 years in the security industry, Dean provides the leadership on ASP's fiscal policies and operations with a focus of providing outstanding customer service on service delivery while offering complete service transparency to clients. Dean believes in building an organization which is based in integrity, safety and competence.
Connect with Dean on

Rob Alidina

Chief Financial Officer
Rob Alidina is an accomplished strategic finance executive with extensive financial and operational experience in a multitude of industries including telecommunications, industrial and consumer goods, retail and pharmaceuticals. In addition, he has been exposed to ownership structures that include large and small-cap publicly traded organizations (including multinationals domiciled in the United States), along with privately-owned firms. His diverse skills transverse across the finance and accounting realm that span financial reporting, planning and analysis, audit, treasury and risk management, supply chain and operational finance, capital budgeting, as well as tax planning. His passion and business acumen has translated in sustainable profitable growth in various organizations including manufacturing, serviced based industries, as well as the wholesale and distribution segments of the markets. Rob's leadership skills have allowed for the opportunity to facilitate strategy and business transformation, change management, and ensured finance is valued business partner to the business's he's operated.
Debbie Ciccotelli

Vice President of Strategic Initiatives
Debbie is an experienced senior leader with over 40 years experience in the airport/aviation industry. Prior to joining ASP, Debbie was employed with the Greater Toronto Airports Authority (GTAA), where she held the positions of Director of Service Delivery (Terminal Operations) and Director of Safety & Security at Toronto Pearson International Airport. As Director of Strategic Initiatives, Debbie is actively involved in strategic planning, business growth initiatives, project management and in providing implementation support for key organizational initiatives. With her background and experience, Debbie brings strong leadership, risk management, organization research and communication skills to ASP.
Connect with Debbie on

Humberto Pimentel

Vice President of Operations
Humberto has over 25 years of management and operations experience in multiple sectors of the security industry. Prior to joining ASP, Humberto was vice president of Operations at Logixx Security where he focused on mentoring operations managers, improving recruitment, and managing the resolution of escalated issues. He has Operations Management & Business Foundations certifications from the Project Management Institute, is a Certified Process Manager, and has a Bachelor of Arts in Business Administration and Management.
Connect with Humberto on

Jeremy Knott

Director, Information Technology
As a senior leader of information systems and continuous improvement with over 17 years of interdisciplinary leadership experience, Jeremy has consistently generated tangible business results through fostering adherence to standards, loss awareness, effective problem solving, and implementation of sustainable solutions. He is a certified Computer Engineering Technologist, certified Information Security Manager and Lean Six Sigma Black Belt. He utilizes these areas of expertise to ensure clients have the right solutions to deliver efficiency and security in their respective operations.
Connect with Jeremy on

Paul Parkinson

Director of Finance
Paul joined the ASP team in 2011. Leading the accounting team, Paul is responsible for the delivery of finance services, such as accounting, treasury, reporting, budgeting, payroll and pricing. A designated accountant, Paul has more than 25 years of experience at senior financial positions over a broad range of finance areas, including compliance, business process and identifying cost drivers for savings. Paul places an emphasis on ensuring customer satisfaction through quick responsiveness and transparency.
Connect with Paul on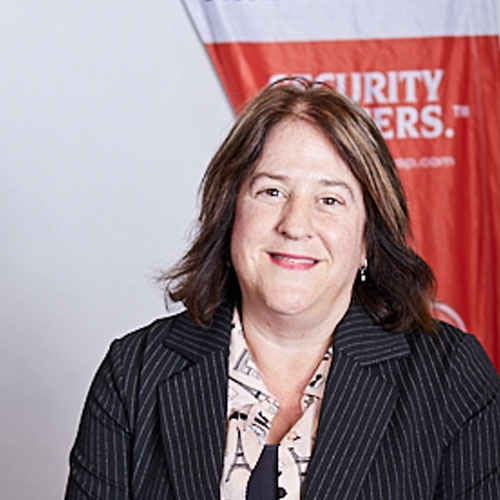 Sarah Northrup

Director of HR
With an admirable background as a Director, Sarah managed a team of seven HR Managers and Specialists working with a group of 25,000+ employees in Canada, the U.S., Mexico and the Caribbean.
Sarah has extensive experience in HR disciplines within both the Federal and Provincial labour codes and in an aviation environment, as well as in employee and labour relations, recruitment, collective agreement administration, and collective bargaining.
Connect with Sarah on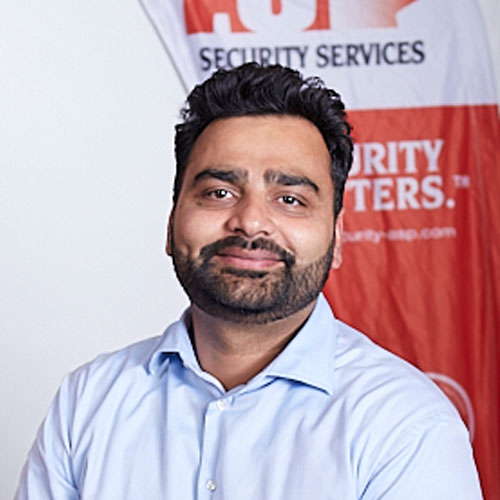 Garinder Grewal

Director of Aviation Services
Garinder Grewal is a seasoned aviation security manager with over 15 years of airport security and operations experience. He works hand-in-hand with airport authorities to improve security operations, ensure employee growth and satisfaction, and ensure service levels are met.
Connect with Garinder on

Thomas Lawson

Strategic Advisor
General Thomas Lawson is a retired Royal Canadian Air Force officer. While in uniform, Lawson served in many key national and international leadership positions, and completed his career as Canada's Chief of the Defence Staff. General Lawson's background as an RCAF pilot, leader and national defence expert positions him well to advise and work with our team to develop and act on current and future security strategies.

Connect with Thomas on

Join our team!
We are always looking for enthusiastic people to represent our customer-centric commitment to security. Want to join our welcoming, transparent and engaging community? Find out how.