Congratulate Tim Campbell, Site Supervisor
By John Gangasingh, Manager Operations, Residential/Commercial Division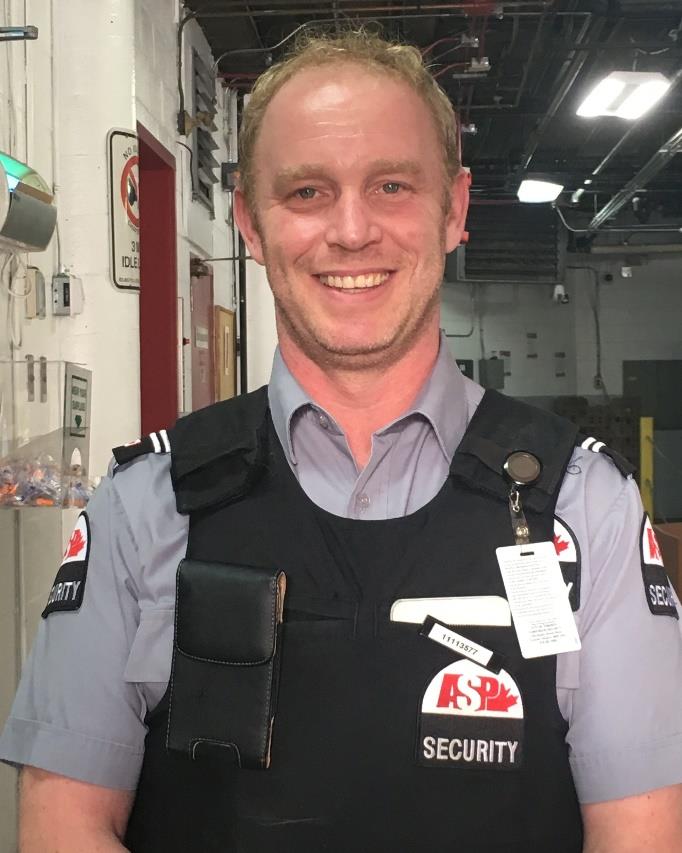 Tim Campbell has recently been promoted to Site Supervisor of
the famous and historic St. Lawrence Market, in Toronto's bustling downtown.
The St. Lawrence Market was voted "The #1 Market in the World" by National Geographic. Thus, it is easy to say this is one of our most prestigious CIC division clients we have been fortunate enough to acquire in July 2018.
Mr. Campbell was an easy pick to lead this busy site, due to his Security Specialist background from Union Station, previous employers, and his outgoing personality. Tim
has shown great leadership through his process improvements, building client and tenant relationships, team building, and loyalty to both the Client and ASP His initiatives and forward-thinking attitude allowed him to challenge the status quo, provide the Client with much improved services, and ultimately reflecting himself and ASP as a second-to-none service provider for the St. Lawrence Market. I would like to personally thank Mr. Campbell for being an integral part of the team and truly making a difference. Keep up the great work, Tim!
Employee Excellence, Employee Spotlight