RES/CIC Welcomes New Employee Development Manager
By Cliff Sampogna, Regional Manager, CIC/RES Division
Over the last few years, we have had some changes within the
Residential and Commercial training, as we have looked to continue improving and building out a training program that will allow our team to be at the top of the industry as industry trained experts.
I wanted to take this opportunity to welcome Lisa Marsan as the new Employee Development Manager for the Residential & Commercial division. Lisa has spent the last 16 years of her career in an employee development role within the security industry and has been an integral part in building customized training programs and modules that were specific to the industry needs. Lisa has a wealth of knowledge that will help ASP take the next step in our future training and development.
Lisa spent the majority of her 16-year career at Tyco Integrated Security & Johnson Controls. Through her years in different roles, she has gained a lot of experience and have made a lot of wonderful networks and resources that have helped her grow and develop as a professional trainer. Lisa also received an honors certificate in adult education and staff training through Seneca College.
I know that we are very happy to have Lisa join our team and we are very excited to see how Lisa will help continue building our training division as we move forward to be the industry leaders.
I am proud and honoured to have Lisa as part of our team and I look forward to watching her grow in this role and assist with growing
our division.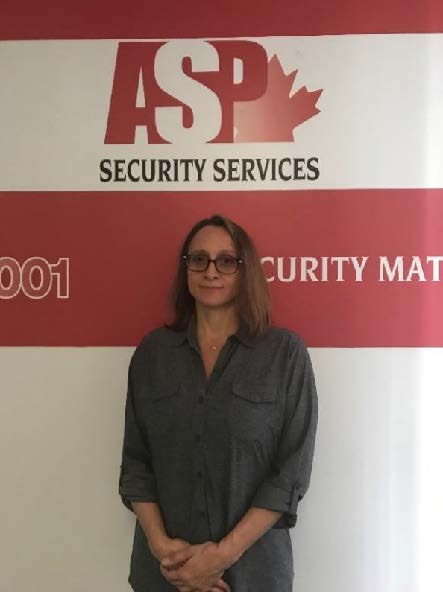 Please take this opportunity to welcome Lisa to the team.
Employee Excellence, Employee Spotlight