ASP Starts Up New Greater Sudbury Airport (YSB) Service Contract
Debbie Ciccotelli, Director, Strategic Innovation
We are both delighted and proud to announce that ASP was awarded the contract for the provision of Security & Customer Services at the Greater Sudbury Airport (YSB).
We commenced our service contract at the Greater Sudbury Airport (YSB) at 12 noon on November 1, 2018.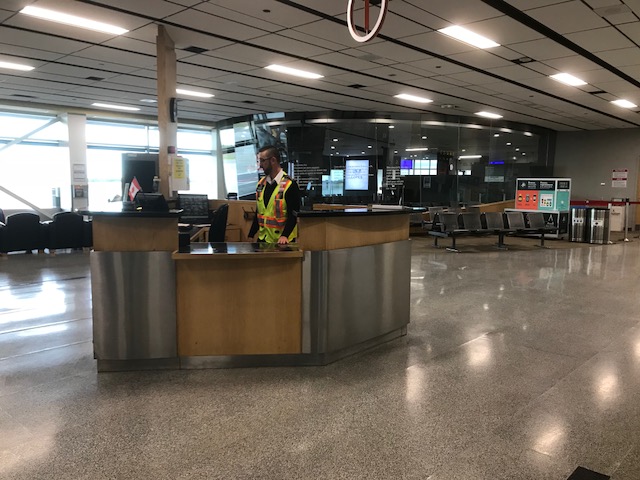 The Greater Sudbury Airport is one ofNorthern Ontario's busiest and is currently served by four scheduled air carriers, AirCanada, Porter Airlines, WestJet and Bearskin Airlines, and also receives seasonal service to holiday sunshine destinations by Sunwing Airlines. In addition, YSB provides services to various commercial and general aviation operations.
Our Sudbury team is responsible for all aspects of security and customer service within the Terminal, Airside and Grounds ideas well for the operation of the Pass Office and AVOP testing programs. Our commitment to the Airport Authority is to provide high quality and reliable security and customer service to the client and the passengers in which they service. We commenced this contract with a combination of transitioning incumbent employees and new hires. We are extremely proud of the professionalism, commitment and dedication demonstrated by this new team.
I would like to congratulate and thank the YSB Mobilization Team who worked very hard to transition this service within record time.
The success of our November 1st start-up could not have occurred without the dedication and support of the mobilization team consisting of John Gangasingh (Operations Manager), Sean Gallagher (Recruitment), David Ramlagan (Training) and the two YSB SiteSupervisors, Michelle Rieux and Tyler Hildebrandt.
Please join me in welcoming our new YSB employees into the ASP family.