Customer Service Training
By Mina Khani, Training Coordinator
The year has brought significant changes and upgrades to our training tool box, from redesigned learning paths on our Learning Management System, to new teaching strategies and techniques for in-class training.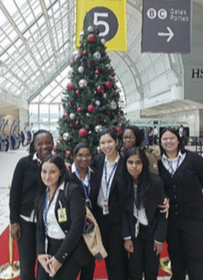 At ASP, education never stops for our trainees or our instructors and coordinators. We understand that the core of our service is the strength of our people and the investment in their training.
Looking forward to another successful year in 2019!