Training Announcement – RES/CIC Division
By Lisa Marsan, Employee Development Manager
We are pleased to announce that starting in January, 2019, Use of Force and Standard First Aid/CPR/AED, along with several other courses, will be delivered in-house at ASP's downtown Toronto office.
This past November, the following people were certified as Use of Force Instructors through Life Safety Specialists Training Group (http://www.lsstg.com):
Lisa MARSAN, Employee Development Manager
Asad ABBAS, Service Delivery Manager
Henry CHANTHANONG, Senior MPS
Ryan KARAKIAN, Security Specialist, Union Station
Many thanks to LSSTG Master Trainer, Kevin Vandeyck, Ph.D. for partnering with ASP to certify our trainers. We are very grateful to Kevin for sharing his wealth of knowledge gained through many years of teaching Use of Force in the security industry. The instructor course was very comprehensive, challenging and fun!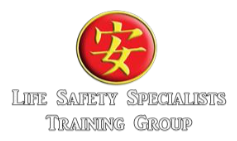 Standard First Aid/CPR/AED will also be offered in-house starting in January as members of our team complete their instructor certifications with Rescue 7.
Other training courses being offered include
Tactical Communications, Customer Service and Edged Weapons. Please contact Lisa Marsan for a training calendar and to register for courses.