Happy Retirement, Frederik Babani!
By Garinder Grewal, Service Delivery Manager
Pease join me in extending best wishes to Frederik Babani, who retired from ASP on March 31st, 2019.
Frederik has been an esteemed member of ASP for 11 years and he has always been a diligent worker. Although he will be sorely missed and impossible to replace, he has more than earned the right to spend more time with his loved ones. Please join me as I extend our warmest wishes for the future to Frederik and his family.
A few words from Frederik:
"I would like to thank you and all the management staff from Burlington Office and Pearson Airport Office for all the great opportunities and experiences I have had at Pearson Airport
ASP provides now so many different quality services and there are so many young and old age guards with so much diversity of experiences. There are many upright accomplishments, but I would like to highlight one example of the great work, the website aspinc.ispringlearn.com. It is a very powerful training resource for the new and old guards to provide and refresh their knowledge.
While I look forward to enjoying my retirement, I know that I will miss ASP – Company. I will remember always the old times working with you and I wish you well in your business and personal life."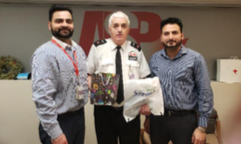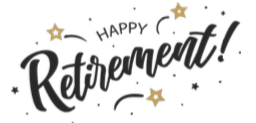 Employee Excellence, Employee Spotlight