New Recruiter for RES/CIC
By Cliff Sampogna, Regional Manager, RES/CIC Division
As you all know, the residential and commercial division has been growing immensely over the last couple of years.
With growth comes infrastructure change, positive change that has allowed our team to take the next step.
I wanted to take this opportunity to welcome Josh Holowatenko as the new Recruiter for the Residential & Commercial division. Josh has spent the last five years working in professional environments such as Moore's (men's clothing). Josh came on board with ASP as a Mobile Supervisor and has worked his way up into the recruiter role through hard work and dedication.
Josh is also an elite athlete and currently captains Team Canada's dodgeball team. He is regularly travelling for tournaments to compete against other elite teams and countries. This dedication to his team has provided Josh with a work ethic that allows him to easily exceed the standards and break the ceiling of expectations.
I am looking forward to seeing the work Josh will do for our organization and how he will help us to get to the next level of our business successes. I am proud and honored to have Josh as part of our team and I look forward to watching him grow in this role.
I personally welcome Josh to the team and I would like everyone to take this opportunity to welcome Josh to the team.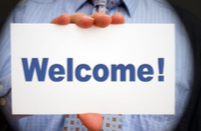 Residential and Commercial News