Social Media Corner
By Petra Nash
Does Social Media Boost Employee Engagement? Social media has become a great tool for companies to use in order to promote employee engagement. Many employees are not actively engaged at work, and, as a result, many employers are turning to digital tools to help them with employee engagement.

Given the prevalence of social media sites, the use of the digital space to create more employee engagement makes sense. Using platforms such as Facebook or Instagram makes it easier to post longer articles or updates on the company, whereas Twitter can provide up-to-date news within the company. Providing your employees with multiple channels to engage with the organization helps them feel more connected. This improves engagement over time.

One way to boost employee engagement via social media is through recognition. Many individuals feel disengaged with the company they work for because they do no receive feedback or recognition on a job well done. Social media makes recognition a simple, streamlined, and achievable task for managers and supervisors.
Social media can also be used for posting current internal and external career opportunities within the company. Utilizing your following can draw more attention to roles you are looking to fill. This may, in turn, result in employee recognition for referrals.
Social media has become a great source to utilize for company updates, career postings, job fairs as well as updates on company events. Follow us on Facebook, Instagram and Twitter to get the latest updates.
Facebook: A.S.P. Incorporated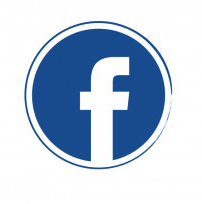 Instagram: @asp_security
Twitter: ASPSecurity