Welcome to ASP!
By Neeru Panjwani, Human Resources
It is my pleasure to introduce and welcome two new team members in the Human Resources Department. Please welcome Ashley Campbell and Richard Haldane.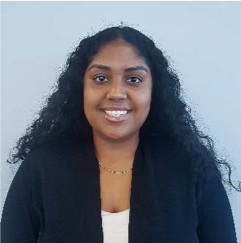 Ashley is our new Recruiter for Toronto Pearson Airport Security Division and will be responsible for the full recruiting lifecycle. In addition to her HR education from George Brown College, Ashley has held various HR positions such as a Recruiter, HR Administrator/Trainer within Securitas, Maple Lodge Farms and PLASP Child Care Services. She will be based at Pearson Airport.
Richard has joined the Residential & Commercial division as a Recruiter. He has previously worked with No Limits Consulting providing recruiting and life coaching services to individuals and organizations. Richard also comes with an impressive history of volunteer / community services. Richard has been involved with the Advisory Committee for Diversity, Wellness and Inclusion, We Play 2 Stay and IC Youth Mentoring, to name a few. Richard will work at the Toronto Office.