Welcome to ASP!
By Neeru Panjwani, Human Resources
It is my pleasure to introduce and welcome new team members at ASP! Please welcome Kristine Lindekamp, Mollie Ahrens, Mariaha Shoring and Julie McCahon.
Kristine is our new Office Administrator at the Head Office here in Burlington! In addition to her certificate in Human Resources Management from Fanshawe, Kristine possess 2 years of experience as an administrator and she has dabbled in Recruitment as well. With her diverse experience in administration we know Kristine is a great addition to the team and will do an amazing job.
Mollie has joined the Burlington Head Office as Human Resources Administrator. She possesses a Postgraduate Certificate in Human Resources and holds the Certified Human Resources Professional (CHRP) designation. Working at an employment agency for a little over a year has given her experience in recruiting, but also other aspects of Human Resources such as: health and safety, and payroll. Mollie is looking to branch out to learn more about everything else human resources has to offer! We are looking forward to her addition to the team.
Team YYC is very excited to welcome their newest addition, Mariaha Shoring, who assumed the role as a Resource Planner and will be responsible for all scheduling needs. Mariaha graduated from College with a Diploma in Criminal Justice and has a keen interest in airport security. Prior to joining Mariaha Shoring ASP, she was employed with Paladin Security as a Scheduling Coordinator. Mariaha brings experience and a proven track record of success in Resource Planning in the Security industry, which will be instrumental in fulfilling the needs of her new role.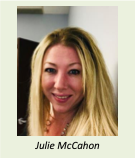 Julie is joining us as a Service Delivery Manager for the Residential / CIC division and will work from the Toronto Office. She has studied Law and Security Administration and had extensive experience working in Loss Prevention at regional and national level. With her unique background, Julie brings in diverse industry knowledge and experience which will bring in further advancement to the organization.
We are confident that with their rich experience and great professional attitude, they will contribute to the growth and success of ASP.