Welcome to the A.S.P Team
By Jasmine Khimany and Neeru Panjwani, Managers – Human Resources
It is our pleasure to welcome Ms. Kristina Pawlak and Ms. Tanya Gautam to the ASP Family.
Kristina joined us as Human Resources Administrator in the Commercial and Residential division. She studied Human Resources at Seneca College. Kristina worked in Human Resources for over 2 years and gained expertise in full cycle recruitment, new hire orientation, HRIS data management and employee relations. She was also a certified Health and Safety Committee member in her past organization. Kristina is looking out to branch out to learn more about everything Human Resources has to offer. We are looking forward to her addition in the team.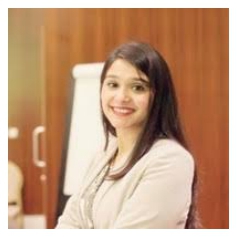 Team YYC is excited to welcome their new addition in the Human Resources department. Ms. Tanya Gautam joined as Human Resources Recruiter and Coordinator for Calgary branch. In her role, she will be responsible for end-to-end employee life cycle management. Tanya studied Human Resources at York University, Toronto. She has worked as HR Generalist with Can Tech Services prior to joining us. Tanya also has over 5 years of training experience in the Hospitality industry in India and Middle East. With a wide range of experience and expertise in recruitment, training and personal management, we are confident that Tanya will bring in further advancement in the department.