William Charles Promoted to Senior Resource Planning Analyst
By Natasha Stephenson Belle, Manager, Resource Planning
The Resource Planning Department is very happy to announce the promotion of William Charles to Senior Resource Planning Analyst!
William brings to our team the knowledge and expertise of the various operational nuances within the contracts that ASP services.  William has also developed relationships with our frontline and operation teams across our company, which has been very beneficial.  William has perfected the art of adding his personal touch and developing relationships with everyone he works with daily.
William started with ASP in 2015 as a supervisor and was then promoted to Mobile Patrol Supervisor in 2017. Shortly thereafter, William moved to Resource Planning.  Bringing his experience from the operations side of the house to Resource Planning, William was able to excel in scheduling by providing guards with extra information that could be useful for the shifts assigned. For example, providing the best way to access their post or sharing what was available in the area when going on breaks.
William was also a big part of launching the Calgary Security airport project.  He took the lead for scheduling guards for this location and worked with the operations team to ensure InTime was updated.  He also worked very closely with HR and Accounting to ensure that the process flow for Calgary was running smoothly. In William's new position, he will be working more in the background to support our schedulers.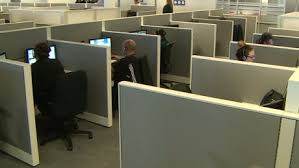 Updating leave requests for all division and balancing out scheduling hours for accounting to process payroll and billing are just a couple of his new duties.  We are very excited for William and his new promotion, and happy to see that his hard work and dedication to ASP has paid off and wish him luck as he progresses with his career.
Please join me in congratulating William on his new promotion!!