Congratulations, Garinder Grewal!
By Angus Wilson, Director of Aviation Services
With all the chaos that is happening in the world, I am delighted to share some good news with you. One of our long-serving managers got married!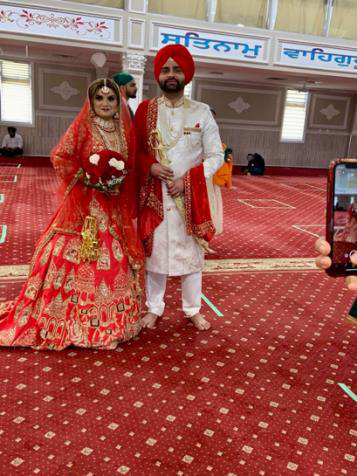 Please join us in congratulating Garinder and Amanpreet Grewal, who got married on Sunday the 5th July 2020. It was a simple ceremony in front of close friends and relatives.
It all happened so quickly, but we want to wish Garinder and Amanpreet our heartfelt congratulations on starting their new life together.
Teresia Mungai has worked at Calgary International Airport (YYC) for the past 12 years. She joined ASP in 2018 as Access Control Guard. Teresia is a hard-working employee who finds joy in meeting people, offering customer service and security services at the airport. ASP's YYC team is proud to have Teresia on board, as she is not only a successful security professional, but also a great colleague to work with who believes in creating a happy work environment. During COVID-19 pandemic, Teresia had to face changes in her job duties and responsibilities, which she handled with grace and ease. She continued providing excellent customer service and security services.
We thank all the heroes of ASP who are taking an extra step to create a positive environment in this challenging time of the
pandemic, bringing our people together and providing a quality service.