Anne Kumar – Rising Star
By Natasha Stephenson-Belle, Manager, Resource Planning
Anne Kumar joined ASP in August, 2018 as a security guard for our Residential/Commercial division. She worked as a casual guard, completing patrol, escorting, and event security activities for various customers we service across the GTA.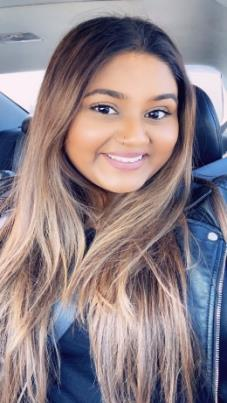 With the experience Anne gained from RES/CIC, Anne transitioned to the Aviation division at Toronto Pearson International Airport.
Anne furthered her career by gaining her RAIC and becoming qualified to work as an airside access control guard in October 2018. During this move, I remember Anne calling into the scheduling department when I was new myself. Working as a casual guard, she was reaching out to build a schedule that would work with her school schedule. I asked Anne:
What do you like about working for ASP while you were a student at the airport?
Anne's response: "As a student working for ASP, I liked the fact that the hours were flexible. We did have that minimum two shifts a week, which wasn't too hard to keep up with. As I was a full-time student, I did not find it difficult to keep up with work and school. What I liked about working at Toronto Pearson is that it was close to home, so traveling to work wasn't difficult. Also, the fact that we had the option of night shifts, which opened up my availability to work quite a bit."
Recently, Anne was promoted to our Resource Planning department in March 2020 as a Scheduler. I asked Anne why she applied for this position.
Anne: "I heard about the fact that Resource Planning was hiring, and with the encouragement of the supervisors, I applied for this position".
Since joining our team, Anne has been an excellent addition. Her primary focus with scheduling is with our aviation contracts, particularly, Toronto Pearson International Airport. On a daily basis, I can see Anne continuously trying to improve her skill set. She asks lots of questions and listens to feedback from her coworkers, her manager, operations team and the front-line employees. On a weekly basis, Anne reaches out to all her assigned casuals to check in on them, and to find a schedule that would work best for them. Anne brings to our team a knowledge of Airside posts, and she has built relationships at the airport that she is able to bring with her into Scheduling to work to her benefit.
Here are Anne's thoughts on Resource Planning so far: "I love working with the Resource Planning team! Everyone is very helpful – since I am new, they were all very helpful; always answering my calls and helping me with whatever I need!"
Welcome to Resource Planning, Anne Kumar!!
If you are interested in speaking with Anne directly, you can always call our scheduling line – 416-481-0022, or you can email her at AKumar@security-asp.com.