Rising Stars: Michael Rein and Shubham Shubham
By Asad Abbas, Service Delivery Manager,Residential and Commercial Division
We started our muchly anticipated School Crossing Guard contract in 2019. We undertook the enormous task and responsibility of keeping the children of Toronto safe on their way to local schools.
Our crossing guards play a vital role in this very rewarding endeavor. We started the development process of X-Guard app in 2019. Faced with many challenges upon commencing the contract, through the hard work and dedication or our front-line crossing guards, along with the assistance of our technical support team, we have effectively and efficiently been able to streamline the daily reporting and operations of our ever growing crossing guard division. I'd like to thank every single one of our crossing guards, who's patience and commitment were crucial in making all of this possible.
I wanted to take this opportunity to recognize two amazing team members for their passion, hard work and great initiative.
Michael Rein, Crossing Guard, starting in August of 2019. His great care-free spirit, positive attitude, welcoming smile, demeanor and his energetic sense of humor all play a part in Michael always giving 100 % in his job when performing his duties. This year, our Crossing Guard service start date was set to begin on the 14th of September. Our client had requested for us to start one of our crossing guard locations on September 8th. This short notice request did not give our team much time; fortunately, Michael Rein stepped up and made it easy for us to begin this service smoothly by agreeing to work at his dedicated location with only a few hours of notice. His hard work and good communication skills make him a very important member of our ASP family. Thank you, Michael for your dedication, support and hard work. Keep up the great work!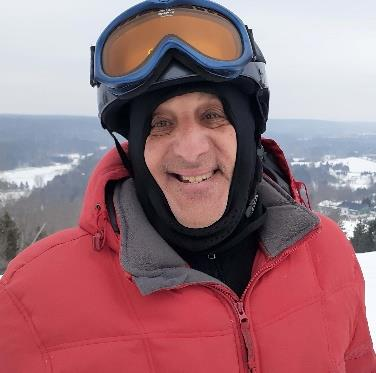 Michael Rein, Crossing Guard at SARANAC & COVINGTON
Shubham Shubham, Crossing Guard Mobile Supervisor, joined ASP on September 13th, 2020. He has more than two and half years of security experience and he previously was working as a Mobile Team Lead. He is an excellent addition to our team. He is always willing to provide assistance to help our crossing guard team. In just a few weeks, he has contributed to many valuable initiatives. He played a vital role in developing our internal Investigation reporting process. He has proved himself as a very reliable team member and has proven to continually handle many tasks and always deliver under high pressure circumstances. He not only helps the crossing guard team, but he also made sure client expectations and deadlines are met. He is always ready to do more. He is no doubt one of our rising stars and great member of ASP family. Thank you Shubham.
Shubham Shubham, Crossing Guard Mobile Supervisor
Residential and Commercial News