Employee Spotlight: Anastasia Maltezos and Amy Strachan
By Asad Abbas, RES/CIC Operations Manager
We started the crossing guard contract in 2019 and since then, there are so many of crossing guard team members who work every day to ensure every child crossing the Crosswalk is safe.
Even in extreme cold weather and during this pandemic, our crossing guards made sure to show their dependability in keeping kids out of harm's way in their communities.
I want to take this opportunity to recognize the crossing guard team. You all have made a big difference at our organization. You are not only active at your crosswalks, but also involved in providing your valuable feedback to your organization which led us to improve us immensely. Thank you for helping ASP reach its 2020 goals! Thanks for the hard work from all of you; we look forward to seeing what else we can accomplish together.
We usually know high performers when we see them, because their stars shine bright in the workplace. High performers know more than just the procedures their job requires. They know the reason their job exists, and that knowledge lets them suggest tweaks and innovations that let them work more effectively. We have so many high
performers in our crossing guard team, but today, I want to acknowledge two of shining stars: Anastasia Maltezos and Amy Strachan.
Anastasia Maltezosis currently working as crossing guard since 7th August 2019. She always gives 100 % in her job. Her desire for improvement and her commitment to provide excellent customer care led to a lot of praise from not only the crossing guard team, but also from the client and public. On multiple occassions, City of Toronto has shared compliments forwarded by the public for Anastasia. On 16th November, one of the members of public called the city and shared her admiring comments, which I want to share with all of you.
"Anastasia is an excellent crossing guard. She has done an excellent job, prompt, always smiles, always positive, even when others are rude to her".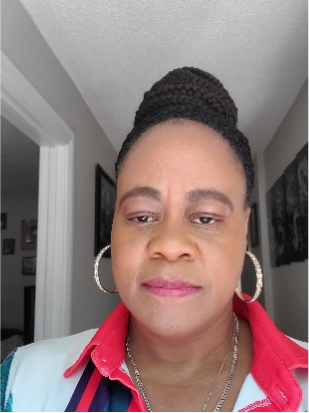 We are the best at what we do, because we have the best employees — like you, Anastasia. Thank you for your hard work, patience, and dedication. You are no doubt a very important member of our ASP family.  Keep up the great work!
Amy Strachan is one of our newest member of the crossing guard team. She joined ASP family in November, 2020. She came with over 10 years of experience.  In the first few weeks, she proved herself to be a valuable member of our team. Her positive attitude, welcoming smile, solution-oriented thought process and her energetic sense of humour always make her team members easy to work with.
She not only makes sure all her tasks get completed on time, but also makes herself available whenever any team members need help. She was instrumental in arranging holiday gift packages for crossing guards.
Amy, I appreciate the commitment and follow-through you've shown during your first month here. You're a quick learner who always asks the right questions, which is leading to give our crossing guards the better experience. It is an absolute privilege to have you on my team. It's hard to express just how much you're valued at ASP
Thank You for Making Us Better Each Day!
Residential and Commercial News