Resource Planning Rising Star: Varunpreet "Preet" Saini
By Natasha Stephenson-Belle, Manager, Resource Planning
At the beginning of August 2020, Preet joined our team of Resource Planning. Since joining, Preet has hit the ground running. She has the initiative and drive to succeed.
Preet's confidence on the phone while speaking to guards was phenomenal, despite being new. She cares about the guards she schedules and follows up with other departments as needed to help our employees. She never wants to leave anyone hanging. Often at night, I see Preet online afterhours. When I ask her why she is working so late, her response usually is that she received a last-minute book off that she has to cover. This goes to show Preet's dedication and support of our daily operation. There were a few questions that I asked Preet that I thought I would share:
What are you enjoying the most in your current role?
"The thing I most enjoy about my current role is collaboration. I love my job because everyone shares the same vision and is dedicated to the mission."
With your career, do you see opportunity to grow within ASP?
"I love doing what I do. I am really looking forward to being in management position one day. I still have a lot to learn from Natasha. I love the way she carries herself and being professional at the same time. Definitely looking to stick with the company and this company is expanding every day with new contracts. There will be many more opportunities that will come to fill – high hopes."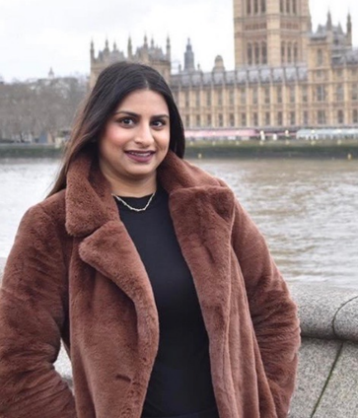 What have you heard about contracts that we schedule that you are looking forward to?
"I am glad with the contracts that we have; we really take it seriously. We take into consideration the exceptions of our clients. On the other hand, we also take in consideration the rights of the guards. We make sure that our guards are happily willing to work with ASP, as we feel pride in operating the contracts and feel very confident that the hard work, we put in also brings us positive feedback.  We make sure the reports are on time and accurate to keep our standards high. Resulting in contracts extending and want to continue business with us as ASP team puts their 100% efforts".
From the moment I interviewed Preet, I saw her drive to succeed and excel.  She is always willing to learn, and is constantly looking to perfect her scheduling strategies.  I love watching Preet continue to grow in her role, and I look forward to her continued growth within our family here at ASP  You might have already had the pleasure of speaking with Preet.  If not, please feel free to reach out to her at.  Here are her work contact details:
Varunpreet "Preet" Saini – Resource Planner
Email: VSaini@security-asp.com
Phone: 416-481-0022