Welcome to the ASP Family!
By Sarah Jessop, HR Administrator and Jasmine Khimany, HR Manager - CIC/RES
It is our pleasure to introduce and welcome the following new team members to ASP. We are confident that with their rich experience and excellent professional attitude, they will contribute to the growth and success of ASP.
Laurel Woodhouse – Health and Safety Manager
Please join us in welcoming Laurel Woodhouse to the ASP team as our Health and Safety Manager! Laurel brings with her over 10 years of experience in the field of occupational health and safety, having worked in both advisory and consultancy positions. Laurel's strong knowledge of both provincial and federal legislation has proven to be invaluable for ASP already, as she has begun advising and supporting our commercial, aviation and office divisions. Laurel is a Certified Health and Safety Consultant (CHSC), and we have no doubt that her expertise will allow ASP to achieve our health and safety goals. Her approachable, caring and confident attitude make her a great fit for the ASP management team.
Karim Khamisa – Site Manager, Greater Sudbury Airport
Karim Khamisa has joined ASP as our Site Manager for the Greater Sudbury Airport. He will be responsible for operations management, employee management, client and customer relations and government relations at YSB.
Karim has a strong operations management background in the hotel and hospitality sectors, having worked for the Four Seasons, Holiday Inn and the Chateau Lacombe Hotel, to name a few. His diligence, strong organizational skills and personable approach will allow for a seamless transition into the Site Manager position at YSB.
Yemisi Joshua – Payroll Specialist
Yemisi Joshua has joined ASP's Accounting department as a Payroll Specialist. She has broad international experience in the accounting field, particularly in the areas of payroll administration, bookkeeping, accounts payable and customer service.
Yemisi has already hit the ground running in our Burlington office, assisting with recent pays and a variety of administrative tasks. She possesses an M.Sc. in Finance and Management from the University of Bedfordshire in the United Kingdom and she has completed the Payroll Compliance Practitioner (PCP) program at Sheridan College. Yemisi's flexible nature and positive attitude are just a few of the valued traits she will be bringing to her role.
Opeyemi Adeniji – Front Desk Administrator, Burlington
Opeyemi Adeniji has joined ASP as our Front-Desk Administrator in our Burlington office. He will be responsible for supporting the entire organization by managing a variety of administrative tasks and front-desk responsibilities.
Opeyemi brings strong experience in managing complex administrative duties to the role, having worked as an Administrative Assistant for the last six years. Opeyemi graduated with an MBA in International Business from Cardiff Metropolitan University and he possesses strong technical skills. His calm and friendly personality will undoubtedly be a wonderful addition to the ASP team.
Keba Walters
Keba Walters has joined the HR Team as a Recruiter in our North York office. She is responsible for full-cycle recruitment for the security contracts at our Residential/Commercial Division. Keba brings strong experience in screening, interviewing and hiring practices. Prior to this role, Keba worked as a Recruitment Consultant at Bilingual Source, where she successfully sourced candidates using social media and job boards. Keba is currently in the process of getting her Bachelor's degree in Arts, English Language and Literature from York University and HR Management certificate from Fleming College.
Shakerah Bennett
Shakerah Bennett has joined the HR Team as a Recruiter in our North York office. She is responsible for full-cycle recruitment for the school crossing guard contract at our Residential/Commercial Division. In her previous role working as a Human Resources – Recruitment Specialist at Eagle Professional Resource Inc., Shakerah worked closely with the Account Managers to identify and understand the client needs to initiate and deliver recruitment campaigns. Shakerah possesses a Bachelor's degree in Psychology with Management Studies from University of the West Indies and a Graduate certificate in Human Resources Management from Centennial College. Shakerah is working on her Certified Human Resources Professional (CHRP) and Certified Personnel Consultant (CPC) designations.
Ryan Durkin
Ryan Durkin has joined ASP as Training Coordinator in our North York office. Ryan brings over 10+ years of security experience and has 7+ years of experience working as a Trainer. Prior to ASP, Ryan worked as a Self Defense Instructor at First Nations People, where he provided awareness and practical self-defence training to Youth, Seniors, Nurses and security personnel. He is a motivated, resourceful and tactful communicator with the ability to build productive relationship with persons of all levels, cultures and background. Ryan has completed Business Administration Management from George Brown College.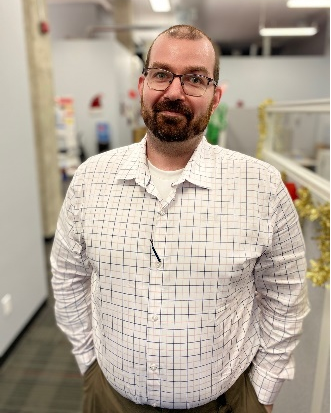 Amy Strachan
Amy Strachan has joined ASP as an Administrator for the crossing guard contract at our Residential/Commercial Division. Amy brings strong experience in administration and has worked in health care and food industries in her previous roles where she managed administrative processes and prepared key reports and documentation along with other administrative tasks. Amy graduated with a certificate in Immigration Consulting from CSIC-e-Academy and HR Management certificate from Seneca College.