Above and Beyond Spotlight Performance: Kevin Ravindran
By Cliff Sampogna, Director Operations RES/CIC
I have had the pleasure of working within the security field for about 23 years. Over that time, I have worked with a lot of very good and dedicated people that not only care about what they do but about the organization they work for.
One of the people I have seen grow and become a true leader is Kevin Ravindran. Kevin has been with ASP since January 2016 and he started with us as a guard at one of our unique sites. He has worked his way up to a Supervisor position and has grown to become one of our Mobile Supervisors.
I have personally watched Kevin grow over the last 5 years and have enjoyed watching his maturity, leadership and drive to succeed blossom into what it is today.
Kevin is an integral part of the success we see at his site and he is a large part of the reason why ASP Security is successful. Our client has a large amount of confidence and respect for Kevin and relies on him for the day-today operation of the site within the security team.
I wanted to personally thank Kevin for his dedication to making sure he not only performs at the standard we expect but exceeds it every day.
I am very honored and humbled that I get to work with so many people like Kevin within our team and I cannot thank you all enough for what you do and how you dedicate yourselves to the organization.
"I have personally watched Kevin grow over the last 5 years"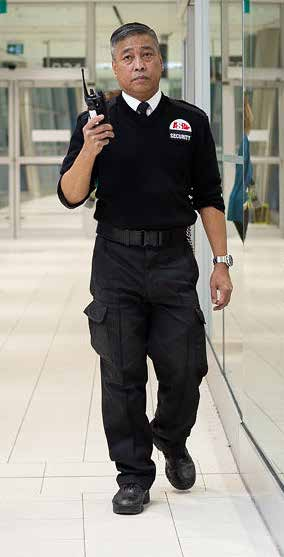 Residential and Commercial News