RES/CIC Welcome to ASP!
By Jasmine Khimany, Human Resources Manager, Aviation & Human Resources Manager, RES/CIC
Stephanie Power
Stephanie Power has joined ASP as a Human Resources Business Partner for the Residential/Commercial Division. Stephanie brings about 5+ years of experience working in Human Resources for industries such as aviation, financial and retail. Prior to ASP, Stephanie worked at Lastman's Bad Boy Furniture as Human Resources Manager. She has completed the Human Resources Administration program from Seneca College and is currently pursuing her CHRP designation. Stephanie's approachable and optimistic personality along with her other traits makes her a wonderful addition to the ASP HR Team.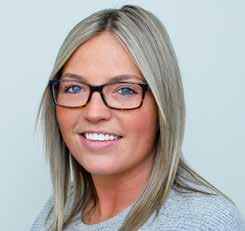 Jacinth Rose
Jacinth Rose has joined ASP as an Administrator for the Residential/Commercial Division. She will be responsible for supporting the security side of the business by managing a variety of administrative tasks. Jacinth brings strong administrative and customer service experience. Prior to her current role at ASP, Jacinth worked at Pusateri's Fine Foods as an Administrative Assistant. She has completed her Diploma in Business Office Management from Centennial College. Jacinth's calm, positive and friendly personality makes her a great fit for the ASP Team.