OSR – Anoop K. Babra – Unmasked
By Mary Christidis, Operations Manager
Anoop K. Babra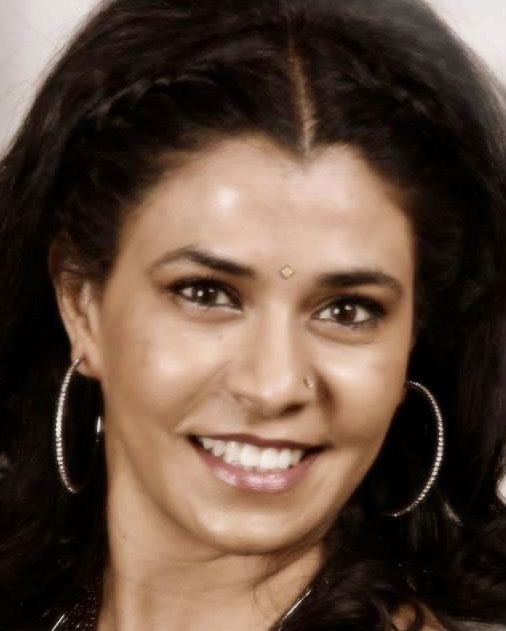 Anoop believes in delivering value beyond the customer's expectation, "Customers don't always need large gestures, they simply want to know they're acknowledged and appreciated". "Toronto Pearson International is a happening place, she adds candidly, "to keep a lasting impression in your customer's mind, do smaller acts for more people with a ready smile, after all, it's the little things that count and produce loyal and happy customers".

Anoop is a blogger, a mother and poet, she adds philosophically that Toronto Pearson is a great partisan for multiculturism. "A mosaic of colours and symphony of beautiful languages and accents that integrates, reflects and upholds cultural diversity and shapes it all into a great working environment."
As most of the world was shut down last Spring, I found ample opportunity to meet myself. From trying varieties of teas, mastering DIYs, cost-free beauty treatments from the kitchen to watching classics, "my to-do/undo list" has been endless. I happened to go for a long drive on rainy evenings with my alter ego sitting strapped snug in the front passenger seat. Those evenings when one's heartbeat matches the rhythm of peaceful drizzle and one consciously surrenders to the atoms harmoniously put together with loving details & precision. Even though change is inevitable and there's a consistent reflection, mystical & naturalistic learning seems to be occurring all the time.

These long drives through the serpentine country roads made me feel deeply content, calm and fulfilled. There was no rush or wish to do anything else, change anything or even learn anything. It was like a transition into a different state of being or at least a different way to "taste being". Life is clear, relaxed and steady! Life is simple and it refuses to complicate itself. Driving past the thick & lush foliage of Alaskan Paper Birch, Red Pine, Maple & Arbutus I realized that after a lot of seeking, searching and exploring what one has been seeking for has always been around after all. Big & small raindrops created magical ripples in the freshwater swamps and were a good reminder that the repeated yet ever fresh recognition of the freedom and fulfilment hiding in plain sight is the essence of undiluted awakening all at once.

I love to read the same thing again and again, be it a note from a friend, a message on WhatsApp, some lovely random quote, a flyer, a notice, a billboard or a scribble that I may have hidden deep in a book long ago. There are times especially when I toss and turn in bed, I self-diagnose my symptoms for COVID 19, eventually, I fall asleep over them. I may not be the most upholding theist, an apostle of any faith, I am not a non-believer either. I believe in a higher realm of God, Universe to be more precise. My prayer is just a prayer. A good example is from the last snowstorm day, "Sarbat da Bhala" (blessings for everyone basically). Sometimes I simply pray for my friendships, peace or a safe drive home.

This is a dynamic universe. Human feelings transition like the weather- made of cycles and microcycles. Some cycles rather quickly, momentarily, others may have rhythms that spin over hours, years or even decades. The key to witnessing these cycles, winds, waves, tides and seasons of feelings, is to have patience and trust the process of life. Also, it is much more important to be good at feeling something rather than focusing on feeling good all the time. That's not humanly possible. At least I have yet to meet anyone who can manage to feel good all the time, no matter how evolved they claim to be. Life is really too short to be insignificant! Let's be ourselves, unmask and breathe!
In addition to this. ASP has also created 2 new Lead Specialist positions to support the Specialists with their crucial day to day tasks at the airport.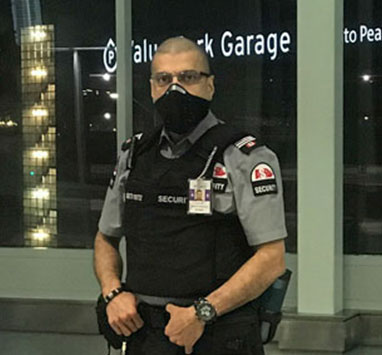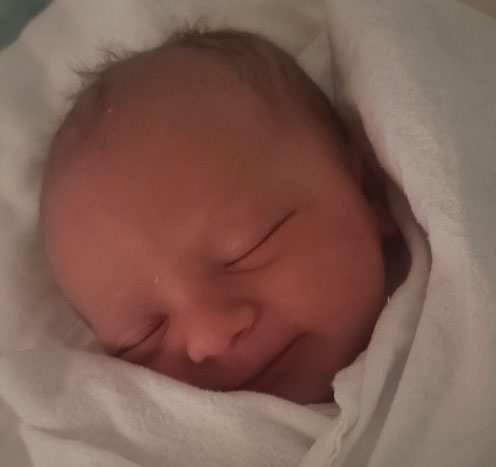 At Calgary Airport we would like to welcome Catherine Emily to the ASP Family. Congratulations to Elizabeth Warwick and Matthew Szajkowski on the birth of their gorgeous baby girl.
Whilst Elizabeth takes her Maternity leave to look after baby Catherine, I would like to welcome Matthew Szajkowski as the interim Operations Manager at Calgary Airport. Matthew, a previous member of the ASP family has built up his experience managing a number of operations and has since rejoined ASP. Welcome Matt and we look forward to working with you.
The promotion of Karim Khamisa to the Business Development Operations Manager role within Res/CIC created an opening for a senior position at Sudbury Airport. As a result, we have promoted Tyler Hilderbrandt into the position of ASP Supervisor for Sudbury Airport.
Well done to all employees who have been promoted within all ASP Operations. I am proud to highlight that most of the promotions have come from internal candidates which clearly demonstrates succession planning and depth of knowledge and ability the ASP family has by promoting employees from within.
Zaina Syed – Security Guard, TPIA
"I have been with ASP for 7 months now and I can confidently say that as a woman, I have never felt more equal to my male counterparts in a professional environment than I have with this company! Competency, performance, hard work, professionalism and respect are of the utmost value here. Women and men alike, we are all seen as equal power to keep this ship sailing. Happy International Women's Day to all!"