Eye on Safety
By Garinder Grewal, Director, Aviation
ASP is thrilled to announce that more employees have received an Eye on Safety Award nomination from the GTAA. The GTAA Eye on Safety Awards acknowledge and celebrate a culture of safety and security at Toronto Pearson International Airport. The following ASP employees were recently nominated:
Ahmad Jawad Akbari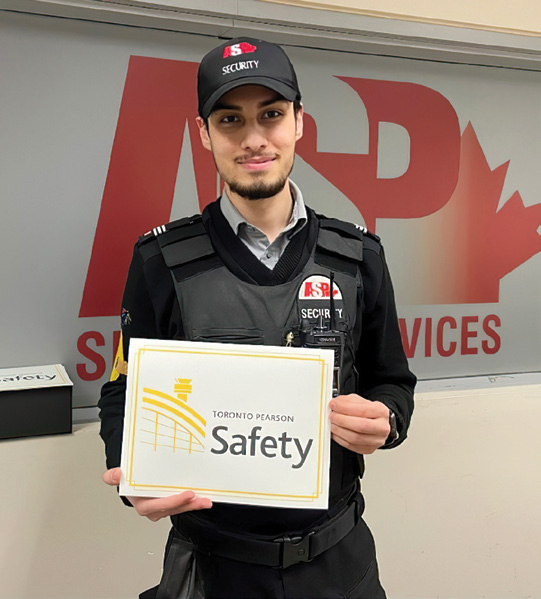 "The ASP guard Ahmad was at his duty post at check-in aisle 2 this evening when a young child, approximately 5 years old, approached him to say that he lost his parents. Ahmad comforted the child, tried to get information and called the AOC. PRP attended, and Ahmad ran around the Terminal looking for his parents. The child was very comfortable with Ahmad and his comforting demeanor. Between PRP, Ahmad and myself, the parents were found approximately 30 minutes later. Ahmad also found a few mini aircrafts and ensured both the child and his brother were comforted after this scary moment for the family." – GTAA Manager of Operations.
Mohammad Alla and Ahmad Jawad Akbari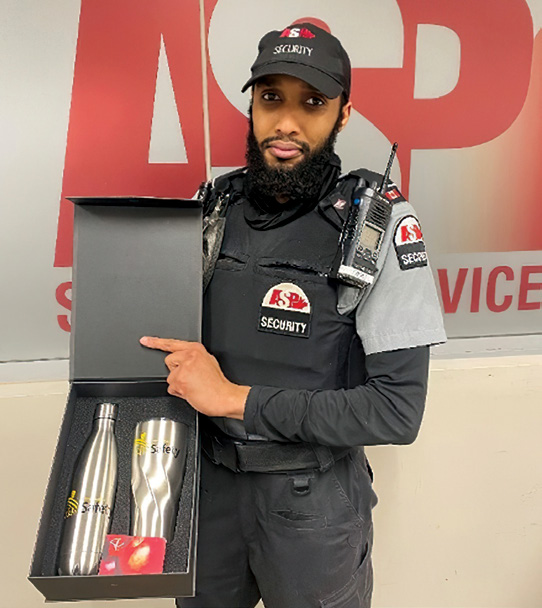 On March 8, 2022, both Mohammed Alla and Ahmad Akbari came across an individual experiencing a medical emergency. Both remained calm and immediately notified all the required parties. They remained in the area and proceeded to do crowd control and diversion so the area would stay clear until the responders arrived. The GTAA and A.S.P. Inc. extend their appreciation to Mohammed and Ahmad for their outstanding contribution to safety and security, and for going above and beyond their dayto-day duties to keep Toronto Pearson International Airport safe.