YYZ – Employee Spotlight
By Noman Butt, Client Manager
Supinder Khangura started with ASP on April 13, 2022. On May 4, 2022, Supinder was working at a post she had just been trained on, the construction gate, when she was met with by a GTAA Officer for Security Planning. The client had this to say about their interaction with Supinder:
"I attended the gates today and I was speaking to the guard at V313A. She was very knowledgeable and knew her post order very well. She smiled and told me that she loved her job, and it was very reassuring having her at this post. I think it's good to recognize hardworking individuals."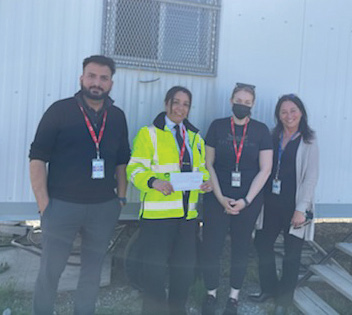 Supinder presents herself in a professional manner and she enjoys working for ASP at Toronto Pearson International Airport. We are incredibly proud of what she has achieved in such a short time.