Eye on Safety
By Mary Christidis, Operations Manager
The Eye on Safety Awards acknowledge and celebrate a culture of safety and security at Toronto Pearson International Airport.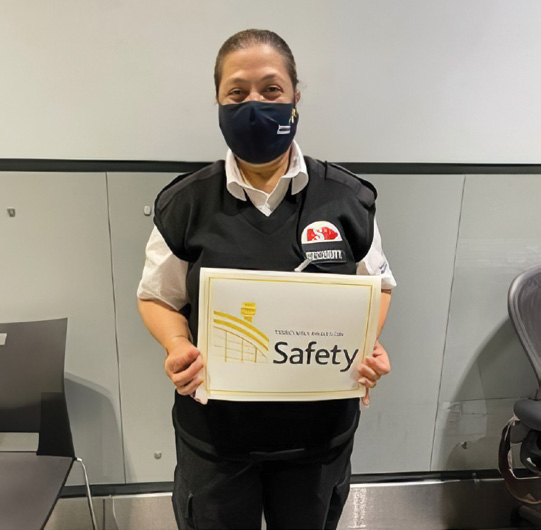 Indira Marwah
On Wednesday, June 8th, 2022, at approximately 23:47, ASP Access Control Guard, Indira Marwah was stationed at Terminal 3, Door G120.
Indira observed a male passenger attempting to backflow from the baggage hall and into the secure area. She remained calm and followed her Post Orders, advised SOC, and maintained a line of sight to the subject passenger.
She got the attention of an ASP Door Patrol guard nearby who was able to stop the breach. Indira's immediate actions under the pressure of a security breach prevented a containment situation, which could have had a significant impact on operations during a high-volume period.
Well done, Indira!
Rushmika Nadan
Rushmika Nadan was nominated for an Eye on Safety Award for noticing that FA3022 was not correctly secured while in the area performing other duties.
Her keen observation resulted in SOC properly taking the reader offline again and, in turn, ensured no unauthorized access through the PSL would be possible.
Great work, Rushmika!