Diversity and Inclusion at ASP
By Neeru Panjwani, Manager - Human Resources
At ASP, we recognize and appreciate the importance of creating an environment in which all employees feel valued, included, and empowered to do their best work and bring great ideas to the table.
We recognize that each employee's unique experiences, perspectives, and viewpoints add value to our ability to create and deliver the best possible service to our clients and partners.
In the last quarter, we founded our Diversity and Inclusion Committee. With a mandate to identify the strengths, issues, and opportunities within our organization, the committee is made up of employees and members of the leadership team. In our first few meetings, we've been talking about ways to identify needs and areas of concerns in the business and we've been exploring policies and practices affecting diversity and inclusion.
ASP Diversity and Inclusion Committee and members
The "ASP Diversity and Inclusion Committee" was launched on October 22, 2020. Committee members are:
Debbie Ciccotelli – Vice President, Strategic Initiatives
Andrew Catney – Resource Planner
Melicia Gregory – Security Guard, TPIA (Acting Employee Chair)
Avtar Bhamra – Security Guard, CIC
Felice Marinelli – Supervisor, CIC
Katrina Stachurski – Canine Guard, CIC
Radowan Chowdhuri – Security Guard, YYC
Tony Magill – Security Guard, YYC
Zeeshan Shah – Security Guard, YYC
Ramakrishna Malkapuram – Trainer, TPIA
Sarah Jessop – Administrator, Human Resources (Secretary, D&I Committee)
Giselle Lopez – Accountant
Petra Nash – Executive Assistant
Neeru Panjwani – Manager, Human Resources (Employer Chair)
Asad Abbas – Service Delivery Manager, CIC
Natasha Stephenson-Belle – Manager, Resource Planning
Cliff Sampogna – Director of Operation, Residential and Commercial Division
Vince Bozzo – Sr. Director for Aviation
Sarah Northrup – Director, Human Resources
The Committee's Mission Statement
Advancing the ASP mission of providing strategic, agile and responsive security services, the committee, made up of employees and members of the leadership team, will identify needs and areas of concerns and explore policies and practices affecting diversity and inclusion. We recognize that diversity in ideas, background and experience are essential to meeting our goals.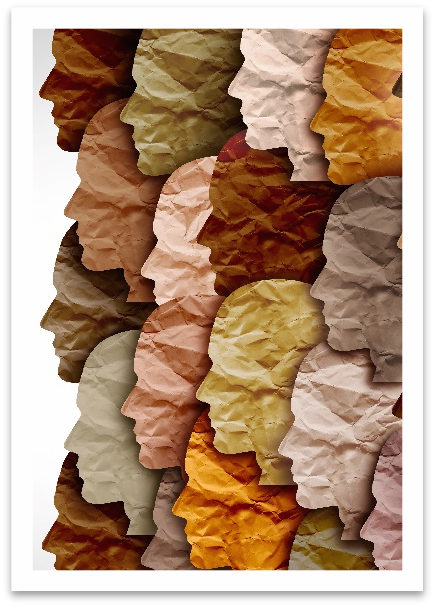 The committee will participate in Diversity and Inclusion initiatives aimed at:
Creating an inclusive environment where everyone is respected, valued and given every opportunity to succeed;
Fostering a culture where leaders do what's right;
Creating opportunities to support diverse employees;
Educating our ASP teams on diversity issues; and
Improve employee engagement and feeling of belonging.
Diversity and Inclusion Survey and Feedback
As our first step, we conducted a company-wide Diversity and Inclusion survey. The survey was centred around researched concepts of Inclusion, such as fairness, belonging, and voice. It was aimed at measuring the degree to which our culture creates an inclusive environment where people of all cultures, backgrounds and identities can thrive. We are happy to share the results of the survey with all of you.
The feedback from employees validated our belief that our employees share the same view as the management and that they support us in developing a safe work environment all our colleagues. Having said that, the survey feedback has given us insight into areas of opportunities, which will be taken up by actions from the committee and the leadership team in developing strategies and policies to address them.
Diversity and Inclusion Committee Contact
We are happy to tell you that you can reach out to the committee at inclusion@security-asp.com. We encourage anyone to reach out if you would like to get any further information on Diversity and Inclusion at ASP.
Even in a diverse and open organization like ours, we know that there are still real challenges. Across our organization, we share moments with our co-workers, clients, and the public every day. It's easy to overlook moments during your day that may seem routine, but that's how systemic discrimination finds a way into our workplace. If you see or hear something that doesn't seem right, we encourage you to speak with your manager or write to inclusion@security-asp.com.
We are in the process of developing a Diversity and Inclusion framework and policy to further build and reinforce our commitment to this initiative. The mission of the Diversity & Inclusion Committee will be to foster an environment that attracts the best talent, values diversity of life experiences and perspectives, and encourages innovation in pursuit of mission. We look forward to your support in realizing our mission.