Welcome to the ASP Family!
By Neeru Panjwani, Human Resources Manager – Aviation & Human Resources Manager, RES/CIC
It is our pleasure to introduce and welcome the following new members in our team. Please join us in providing a warm ASP welcome to all the new members. We are proud to have you all as part of our team.
Jason White
Jason White has joined ASP as Technical Writer and will be reporting to Debbie Ciccotelli, Vice President of Strategic Initiatives.
Jason has over 10 years' experience as a professional technical writer with extensive project management and operations experience. In his past positions, Jason has led numerous RFP proposals as well as written policy and procedural templates, user manuals, reports, presentations, white papers, and newsletters. Jason holds a master's degree in Communications, a bachelor's degree in Cultural Studies, and Lean Project Management Training from York University.
Jason's technical writing and project management expertise combined with his friendly personality and collaborative approach will be a definite asset and a good fit for the ASP family.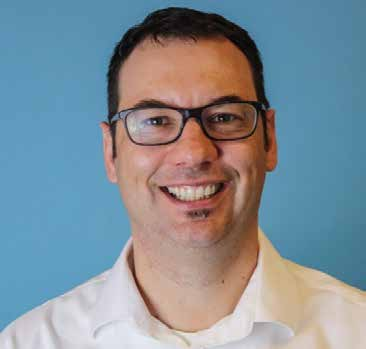 Trisha Murray
Trisha Murray has joined us as Client Services Manager in the Canine Department and shall report to Vince Bozzo, Senior Director of Operations.
With over 20 years of rich experience in account management, client services and marketing and her diverse understanding and awareness of construction, software and technical support industry, Trisha has had many achievements like ERP implementation, developing projects that led to achieving sales and revenue targets and implementing client loyalty metrics to name a few. She has also been a successful entrepreneur in the field of 3D technical designing.
Trisha is fluent in Spanish and French in addition to English. Her extensive experience and skills will be surely instrumental in the growth of the newly acquired FedEx Canine Contract.
Angela Kuehnel
Angela Kuehnel has joined ASP as Canine Trainer and will be based out of Quebec. She will report to Mr. Vince Bozzo – Senior Director of Operations. Angela has over five years of experience in dog training, kennel management, animal shelters, dog boarding, animal care and canine behavior and nutrition. Angela is a Certified Canine Specialist and a professional Dog Groomer. She will be responsible for training of all canine handlers that will be a part of the FedEx Canine contract across Ontario, Québec, Nova Scotia and New Brunswick. Angela is trilingual in English, French and German. Angela's unique knowledge and experience in canine training and management along with her positive and motivated personality makes a great fit for the department and the company.